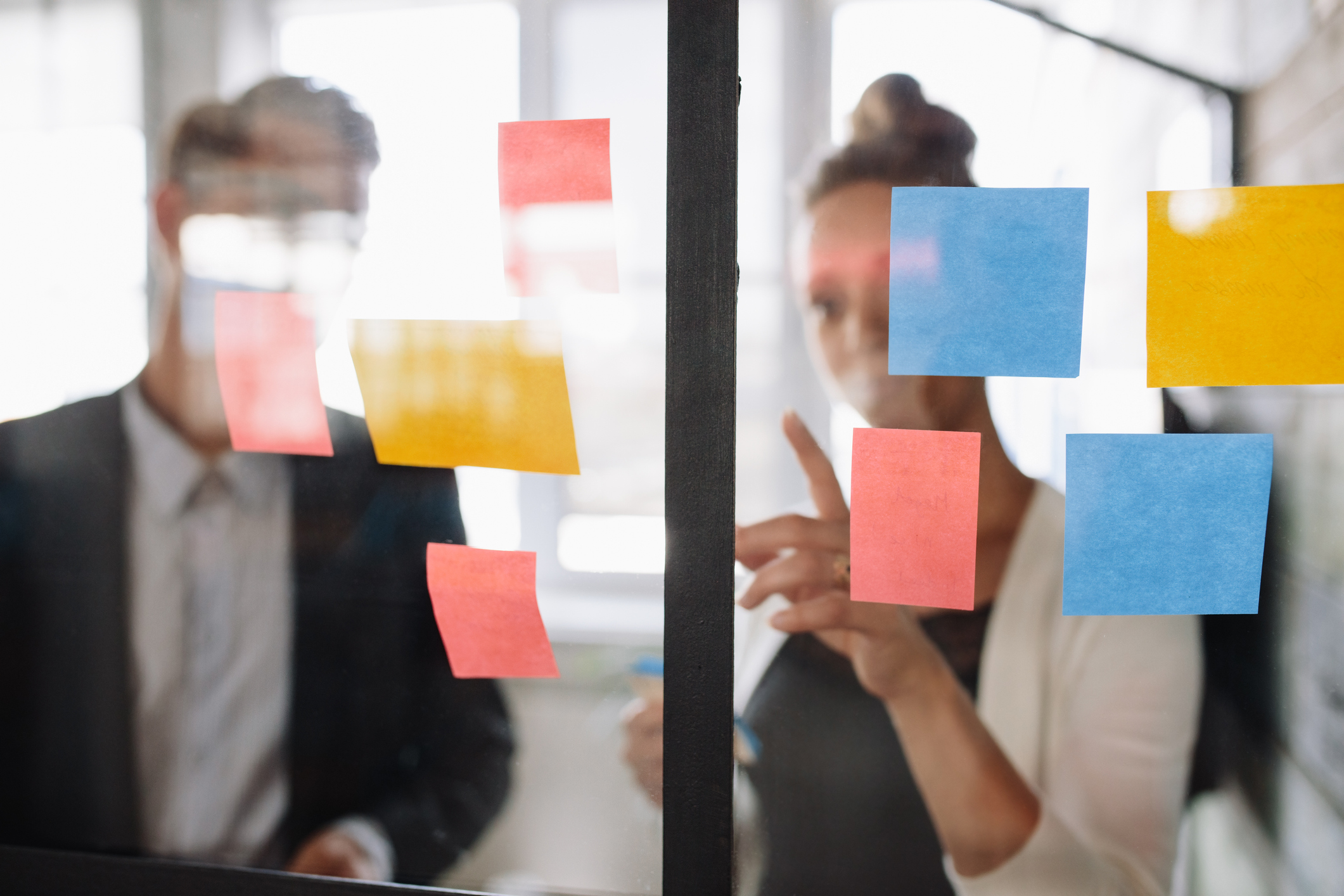 Overview
The IntelliBridge Experience Studio delivers intuitive, easy-to-use and understandable solutions for your organizational problems. Our team of human-centered design experts focus on your mission, listen to your users' needs, and identify the right outcomes. We then provide rapid validation of hypotheses to drive solutions that can be quickly and transparently achieved and improved upon.
---
Experience Practices
Our Experience Practices deliver intuitive systems that are useful, usable, and meet users where and how they work. We conduct intensive stakeholder and user engagement, cultivating a deep familiarity with their goals and a focus on mission objectives. We deploy data and content with clear, meaningful, and findable structures, and in plain language that is easy to understand for humans (and machines).
User Experience Design
User Experience Design is the creation and synchronization of the elements that affect users' experience with a particular system, with the intent of influencing their perceptions and behavior as is in line with organizational missions.
Capabilities:
Focus Groups
Workshops
Competitive Analysis
Stakeholder & User Research
Persona Development
User Journey Mapping
Service Design
Process Analysis
Wireframing, Figma, & Prototype Creation
Usability Testing
Human-Centered Design
Prototyping, Testing, & Analysis
Content Strategy
Content Strategy is the planning for, creation of, and governance of content and data within a system, so that it can be easily and readily consumed by the users of the system or by other machines that need to interact with it.
Capabilities:
Audience Research & Analysis
Information Architecture
Content & Data Migration
Content & Data Structures and Hierarchies
Content & Data Analysis
Tone & Voice Guidelines
Content & Data Governance
Search Engine Optimization
Microcopy Creation & Guidelines
Content Creation & Editorial Workflows
User Interface Design
User Interface Design is the act of designing a system or product users interact and engage with. This involves creating the visual design language that will be used across the product or system, including branding and colors, typography, iconography, embedded media, links and buttons, interactions and animations.  
Capabilities:
Visual & Graphic Design
Accessibility / 508 Compliance
User Interface Design Libraries
Wireframing, Figma, & Prototype Creation
Brand Design
Color Theory & Design
Style & Usage Guideline Creation
Typography and Content Styling
Animation & Interaction Design
Iconography Design
How Can We Help?
In a world that changes fast, we move faster, with the structure and foresight
to meet ever-evolving challenges with dynamic results at speed.